While it may feel like you don't really need the help of a real estate lawyer for standard real estate transactions, a new home is an expensive purchase, and your house deal is a significant, binding contract that has the potential to create major liabilities for you. Buying a house is not as simple as a quick exchange of money. Transactions may be more complex than they appear, as well. Hiring a real estate lawyer may feel like an unwanted expense, but having one can be critical to your home-buying process.
What Do Real Estate Lawyers Do?
A real estate lawyer is a specialist in real estate law. Your lawyer's job is to protect your interests in a property transaction. Your lawyer will handle legal matters related to your home purchase, including any documentation, issues, or other aspects. As a professional, your lawyer will ensure that every step of the process is followed properly.
Your lawyer will manage the transfer of ownership and terms of your purchase agreement, to ensure you will have a clear title to the property. This involves reviewing the Agreement of Purchase and other legal documents. They conduct title searches to ensure you have a valid title, with no claims listed against the property that could impact your ability to use and enjoy your new dream home.
They also arrange for title insurance and ensure property taxes are up to date, and calculate the land transfer tax due on closing so buyers don't end up paying for the seller's financial obligations up to the transfer date.
They draw up mortgage documents. On closing day, they close the transaction while ensuring all legal and financial conditions are met, and exchange legal documents and keys with the other lawyer.
For condos, lawyers review the Status Certificate, which discloses how much money is in the condo reserve fund and indicates if there is enough to complete proposed condo renovations and other work.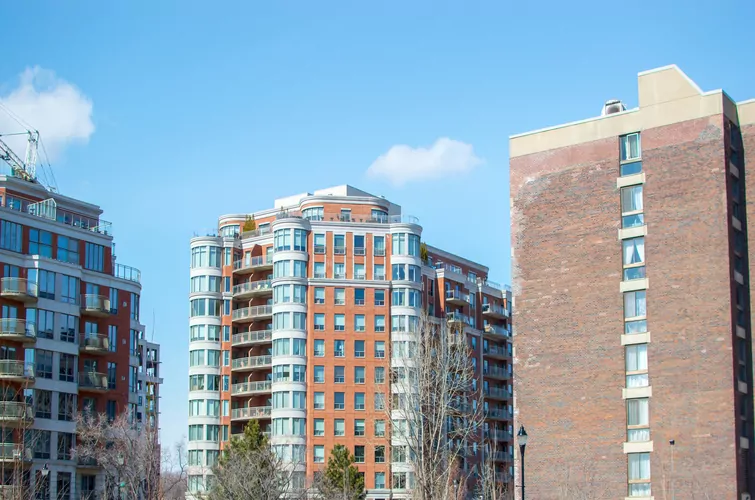 Why Hire A Real Estate Lawyer?
It Is Required for Certain Real Estate Transactions
Some mortgage lenders may require you to use a lawyer.
You also need a real estate lawyer to register the property transfer with the provincial land registry office, as only lawyers can access Electronic Provincial Land Registration Systems to ensure the transfer is legal. Furthermore, in most provinces, it is a requirement to use a lawyer for the home-buying process.
Confidence In Your Best Interests Being Met
You can trust a knowledgeable real estate lawyer with managing your real estate transaction. With a real estate lawyer, you can feel more confident in your purchase, since all documentation and your contract have been reviewed by a specialized professional. Your lawyer will review your offer to ensure it protects your rights. If there are any concerns, they negotiate on your behalf. All terms of a deal must be properly recorded to be legally binding and must adhere to legal requirements; your lawyer will ensure these requirements are fulfilled. In addition, if there are any issues that could affect how you can use your home, these will be addressed before you take possession.
A property lien, such as unpaid debt or back taxes is fairly common, and if it isn't paid off before closing, you could become liable for it. For condos, there can be significant back assessments, or the condo board may not have sufficient funds for proposed renovations and repairs, meaning that you can expect a large increase in condo fees. Your real estate lawyer can prevent unpleasant surprises like these.
Because legal jargon can be complicated, your real estate lawyer will be there to ensure you understand everything and protect your best interests. A lawyer experienced in real estate can ensure the legal documents are authentic, legal, and have no clauses or issues that create liability for you. Having a real estate lawyer also saves you time and effort, since time consuming document searches, reviews, lien checks and other tasks are done for you. You also have assistance in case of any misunderstandings or required revisions.
Your lawyer performs title searches and can remedy title issues, plus guide you on title insurance needs.
Note that title insurance isn't the same as home insurance.
Closing is the most important part of a real estate transaction. The property is handed over with the keys, and the final papers are signed, so it is important for nothing to go wrong.
Your lawyer handles the financial transactions and creates a statement of adjustments, which details the deposit, adjustments, fees, and the final amount owed. It is evidence of the amount paid and proofs the correct legal steps were followed.
Often, home buyers are surprised by hidden fees on closing day, but your lawyer can prepare you for these.
How Much Do Real Estate Lawyers Cost?
Real estate lawyers generally earn between $150 and $450 as an hourly rate. Services usually total about $2,000 overall, but may be as low as $700. Legal fees like title insurance, land transfer tax, registering a mortgage, and other such costs are extra. Many real estate lawyers offer a flat rate, though, for simplicity.
While this may seem like a big expense, home buying is a major financial investment. If a significant problem is uncovered after closing, it could cost you thousands of dollars more than lawyer expenses.
Role Of Real Estate Agent
Many people wonder if a real estate agent can fulfill many or all of the roles of a lawyer. An agent stands to benefit from the transaction, which creates some conflict and does not have the specialized knowledge necessary to fully protect your interests. A real estate agent, however, can help recommend good law firms or lawyers.
If you recently bought a newly built home, or substantially renovated or added on to your existing home, you may be eligible for government rebates. Our years of experience have shown that most lawyers are not well-versed in the intricacies of housing rebates.  Sproule + Associates can help you receive the tax rebates you are owed.